We use the Intager Raptor II S system in our arena at Debrecen. This is a Hungarian made professional laser tag system which fulfills all the safety rules which has main importance for us.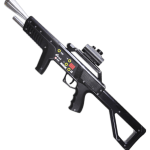 Intager Raptor II
150 metes shoting range. Custom player roles (soldier, medic, sniper). Change your clips, throw grenades or heal you allys.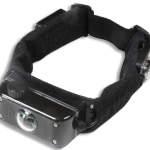 Intager Raptor II headband
360 degree coverage with 12 sensors, no wires, 8 hours gameplay, hit feedback. It comes with a helmet paired with the laser tag marker.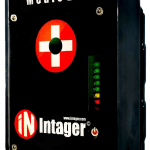 Intager medic box
Special base which can revive you in certain game modes.

The Laser Force laser tag system was inplemented to our arena at 2018. At the moment we have 20 sets. Laser Force equipments are the top of the line in the laser tag industry. The system is online so you can follow what happens on the filed real time. Over 40 pre programmed game modes, interactive game elements, level up and achievement system with RFID cards. Your results are saved so you can follow the leveling up where you left last time.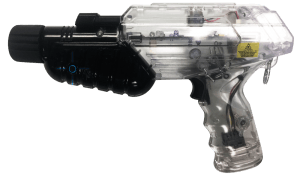 Laser Force phaser
3 colours laser beam. Button press special ability activation (missile, rapid fire, shiled, etc...). Real time report during the game about lives, shots and results.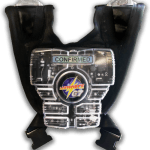 Laser Force vest
The in-built computer in your vest supports you during the games. It informs you about the present results of the game, notice the level ups and achievements unlocks, warns you if an opponent is close by to you. It gives you tips what special moves you can do in certain missions and informs you if a special ability is ready to use.